5 Things To Keep In Mind While Choosing Trademark Service Provider In India
Hiring a trusted trademark service firm to guide your brand protection can be daunting. The wrong choice can be costly. The following questions are a helpful guide to your needs and who can best meet those needs, while being cost-efficient and accessible.  A detailed discussion of each follows below.
Do you need a global expert for an online business or for dealing with counterfeit goods?

Are foreign costs monitored and reasonable?

 If there is a lawsuit, will your attorney work to settle your case, and within a budget?

Are you comfortable communicating with with your trademark service provider and is he or she accessible?
Before choosing your trademark service provider, you should get the basic knowledge about it.
Who Are Trademark Service Providers?
Trademark firms are legally qualified and regulated with advisor. They can provide all the specialist services necessary to get the best out of your IP. It is possible to handle your trademark without any legal representative. However, you would be exposed to many potential pitfalls and complicated difficulties. Trademark law is complex and requires considerable knowledge and skill to negotiate well. Where your valuable business assets are at stake it is not worth taking such risks.
When Hiring A Trademark Service Providers
Hiring a reputable trademark service provider is the most important decision you can make during the invention process.  Because of the inherent complexity of patenting your invention, you will rely mostly upon your patent attorney or patent agent during the patenting process for good advice to avoid making costly mistakes.
A common factor between all service providers is the fees they charge.   The fees a service provider charges are only a factor to consider.   Remember what John Ruskin (1819-1900) said:
"It is unwise to pay too much, but it is worse to pay too little. When you pay too much, you lose a little money – that is all. When you pay too little, you sometimes lose everything because the thing you bought was incapable of doing the thing it was bought to do. The common law of business balance prohibits paying a little and getting a lot – it cannot be done. If you deal with the lowest bidder, it is well to add something for the risk you run, and if you do that you will have enough to pay for something better."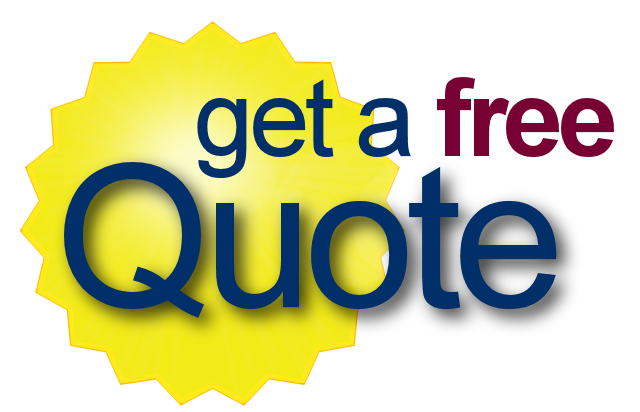 5 Things To Keep In Mind When Choosing Trademark Service Provider?
Image source:wikihow
1.Are They Experienced With The Trademark procedure and lawsuits?
Don't be afraid to ask direct questions about a lawyer's experience. If you know you want to incorporate your business, for example, ask if he or she has ever handled an incorporation.
2.How Long Have They Been Practicing?
If they are a new attorney and not directly under the tutelage of an experienced lawyer they will not know how to navigate your issue in a courtroom. Also, they may be bullied by more experienced attorneys and fail to get the information submitted into court you need simply by not knowing how to submit the applicable evidence.
3.Are You  Well-connected When It Comes To Trademark?
our business attorney should be something of a legal "internist"–one who can diagnose your problem, perform any "minor surgery" that may be needed, and refer you to local specialists for "major surgery" if needed. No lawyer can possibly know everything about every area of law. If your business has specialized legal needs your attorney should either be familiar with that special area or have a working relationship with someone who is. You shouldn't have to go scrounging for a new lawyer each time a different type of legal problem comes up.
4.Does They Have Other Clients Within The Same Industry?
Your attorney should be somewhat familiar with your industry and its legal environment. If not, he or she should be willing to learn the ins and outs of it. Scan your candidate's bookshelf or magazine rack for copies of the same journals and professional literature that you read. Be wary, however, of attorneys who represent one or more of your competitors.
While the legal code of ethics yes, there is one, believe it or not requires that your lawyer keep everything you tell him or her strictly confidential, you do not want to risk an accidental leak of sensitive information to a competitor.
5.Are They Accessible Wherein You Need Them?
When a client becomes unhappy with the trademark firm's attorney, one of the most common complaints is that they were unable to communicate with the attorney. It is very important that your attorney be accessible and prompt in responding to your phone calls, emails, and requests for meetings. While you can ask the attorney about their office policy, this is another area where you can best assess the attorney by hearing what former clients have to say.
What Is Most Important?
image source:smejoinup.com
Below are a few traits your lawyer should have to enable you to have a high level of comfort:
Your lawyer takes an interest in not only the legal issues but the problems that has lead your firm into this situation.

Your trademark firm will be honest with you about the possible outcome. A good attorney will not tell you what he/she thinks you want to hear.

Your trademark firm will respond within an appropriate period to any communication from you. That isn't to say that your lawyer will welcome hearing from you daily but if you are reasonable with your need for communication your lawyer will respond reasonably.

Your trademark  firm will be upfront about all fees associated with it.

Your trademark  firm will keep you updated about communication with the opposing counsel. He/she will go over, with you anything before filing documents with the court clerk. A lawyer who respects you will want your input before speaking for you with the courts.
1.Will The Firm Will Be Flexible While Billing?
Because there is currently a "glut" of lawyers, with far too many practicing in most geographic locales, lawyers are in a position to have to negotiate their fees as never before, and it is definitely a "buyer's market." Still, there are limits–unlike the personal injury lawyers who advertise on TV, business lawyers almost always will not work for a "contingency fee," payable only if your legal work is completed to your satisfaction.
2.Read Out Their Testimonials – What Other Clients Have To Say
Check out what their clients have to say, about the firm and the attorneys.  Have any former clients provided reviews or testimonials about the attorney?  Were they positive or negative?  Ask your peers and people in the community who they would recommend as an attorney.  If you know a lawyer in a different city, call him and see which attorneys he recommends in your area that might be able to help you with your legal needs.
3.Their Professionalism and Courteous Nature To Handle Your Queries and Concerns
Are you the attorney's focus during the first meeting? Does he make you wait long?  Is he looking at his watch, trying to move on to a paying client?  Your first meeting is likely a short, free consultation.  But it is still your time with the attorney and you deserve to have the full attention and respect of the attorney during your 30 minutes.
Final Thoughts
For any newbie entrepreneur or the one who are launching new products/services might not have any idea about the risk of getting their hard work ruined. The IPR Firms are here to serve you, give your protection; helping companies build and manage trademark and patent portfolios, which not only provide business and competitive advantage, but also assume high financial value.
Connect with Service Provider
Get connected within 24 hours to pre-screened, trustworthy and small business friendly service providers for Services in top Indian cities