5 Steps to Selecting a Website Design Company in India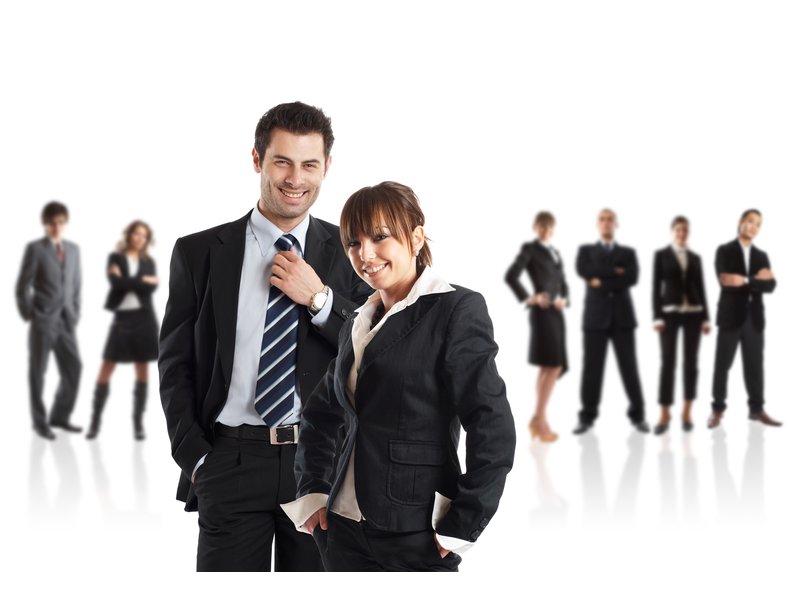 In this age of digital business not having an online presence is simply out of question. Whether you are a business giant or a small company with few employees, having a strong web identity is the way to succeed in today's biz world. Almost every company today searches online for suppliers. So do the individual customers. If you do not have a well-designed, professional looking website while your competitors do, you lose business.
How do you share your company profile and products/ services details with your potential buyers or customers? Gone are the days of hard copy catalogs or PPT presentations that are e-mailed to clients. Your own website acts as a single gateway to all kind of information that a customer might want about your company. The catch is that your website got to be attractive, and easy to navigate.
Focusing on online marketing and attracting customers through your website is far more cost-effective than the traditional ways of directly contacting customers or participating in exhibitions. When you have your own creative platform to share your product portfolio, services, company profile, testimonials, achievements and other useful information, it becomes easier to engage and interact with customers.
Having a well-designed website can project the image that you are a professional and much larger company. So it is advisable to engage an experienced website design company to ensure that your customers get a good brand experience when they look at your company website.
Selecting a Website Design Company
Planning for a website redesign is exciting but can also be equally overwhelming. The significance of having a well-structured, attractive looking corporate website leaves you with the task of finding the right website design company to deliver your company's message to your customers in the most effective way possible. With so many aspects to take into consideration, it is important to go into the process with a defined list of criteria and expectations.
"Choosing a web design company is very similar to choosing someone to build a house. You want a house that looks good, serves it's purpose and is reliable. The first step is finding a company that can prove these 3 things is finding a company with team experience. Be sure the company has been in the industry for some years, and that members of the team are experienced in what they do. You also want to be sure that there is a development team, not just one person. If one person were to build your house, the outcome would show. A team of developers and builders are need. When building a website we need a a graphic designer, programmer and search engine optimization manager. This ensures that the website is developed in the best way possible." (source: outerboxdesign)
Here are 5 key steps to choosing the best website design company for your business:
1) Keep your objective in mind
The first step is to have a clear understanding of what you want your website and online marketing to achieve. For instance, if you are a new company then your goal would be brand awareness, which will require your website to provide detailed information on your company – its business, products and services. So you will be better able to decide when you know what you want a website design company to do for you.
2) Balancing the value desired with the money you shell out
Small companies and start-ups are usually operate on tight budgets. But compromising on the quality of work just to save few thousands may prove costly down the line. Apparently, you get what you pay for. Remember it is about value, not cost. If the website design company can provide a website or service that brings good ROI, then billing amount is not a deal breaker.
3) Website design company's past performance
Do not simply go looking for how long a website design company has been in business. As new website design agencies can offer innovate and creative ideas for your website. The need is to know how much the website design company understands your business domain and have they effectively delivered a similar solution to their other clients?
4) Services other than website design
When planning for a website design or redesign, you should be thinking about hiring a website design company that can offer you much more than design. Look for integrated services i.e. meeting your full digital needs. Having a single company provide strategy, design, development and marketing services offers the convenience of 'one-stop solution'.
5) Evaluate designs beyond the aesthetics
Any professional website design company can create or re-create attractive looking websites. The challenge is designing beautiful websites that are also aligned with best practices for user experience (UX). Also, the website's design must be compatible with search engine optimization (SEO), content and maintenance strategies.
Winding it up…
Each company has its own budget and specifications, which will require you to look further into each website design company based on your requirement. Look for someone who is reliable and has reputation in the market.
Sadyogi Technology Services is an established name in the field of website design and development. It is a leading provider of business process, technology, consulting as well as products and solutions that help clients create, manage, use and distribute digital information, software solution and web application.
Professionals at Sadyogi deliver creative web design, reliable programming solutions, flexible frameworks, groundbreaking marketing collateral and innovate flash animation. Their team incorporates extensive experience in developing complex web application, server-side applications, e-commerce systems, intranet systems etc. Their expertise includes OOPS based development on Linux, Windows, Java, .NET, PHP, Android, MYSQL, MSSQL, Oracle.
Jotoor Designs, WPoets, and PK Webbs are few other credible web design and development agencies in India.
Connect with Service Provider
Get connected within 24 hours to pre-screened, trustworthy and small business friendly service providers for Services in top Indian cities