5 Reasons for Small Business to Go For Recruitment Process Outsourcing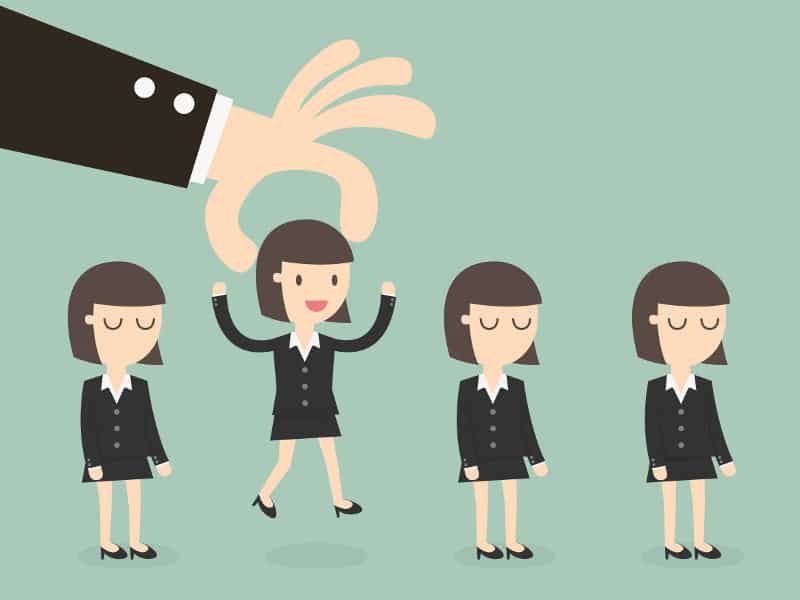 When companies decide to outsource their recruitment process, it is usually in direct response to specific business needs. Whether to save money, achieve process improvements or meet sudden human resource needs, there are many situations where recruitment process outsourcing solves business problems. A professional recruitment company will dedicate its time, efforts and resources to sourcing, engaging, hiring, and on-boarding the most suited talent for you, which otherwise maybe beyond the reach of small or new companies.
Outsourcing recruiting actually means transferring all or just a part of your recruiting and hiring activities to an external agency that will manage specific tasks for you. Although most business owners prefer to have their own human resource department to handle certain recruiting-related tasks, recruitment process outsourcing is one of the best decisions you can make.
"In signs of improving market sentiment, leading HR services firm Randstad India said that RPO industry "has been evolving rapidly in India in last 12 months". Going by its market study, more than 70 per cent of Indian employers are likely to outsource all or part of their hiring process in the next five years. "Though this trend (of doing RPOs) has been prevalent majorly with MNCs, we are seeing many Indian firms opting for this model of recruitment," Randstad India CEO Moorthy K Uppaluri said. Experts said that IT & ITeS sector does more of RPO in the country. Among others, BFSI (Banking, Financial Services, Insurance) segment and e-commerce industry also resort to outsource their recruitment process activities." (source: economictimes)
Why go for recruitment process outsourcing?
Generally, recruiting, hiring and training staff takes a lot of time and can come at a significant cost. Outsourcing all of your recruiting or just part of your recruitment process puts the process in the hands of experienced recruitment consultants, saving you time and money. There are several other benefits of recruitment process outsourcing such as improvisation of recruiting processes, reduction in turnover rate, control over factors like rapid growth or seasonality that makes it impossible to keep up with hiring needs, and competitive advantage.
Image source:multirecruit.com
Recruiting and retaining top quality candidates is one of the most important decisions a hiring manager can make. Choosing a professional, experienced recruitment agency whose approach and values complement with that of your own company can highly benefit your business.
Below are some of the top reasons why companies go for recruitment process outsourcing:
1) Keep doing what you do best
Regardless of business size, the time it takes to find, screen, and interview job candidates strips precious time away from your core competencies, resulting in lost productivity and profitability. One of the best things about recruitment process outsourcing is that the recruitment agency does not use any of the core business resources and enables business owners to find the skillsets they need without distractions from business operations.
2) Reduction in turnover rate
Finding the ideal candidate for any position takes time. Hiring anything less than the ideal candidate ultimately contributes to turnover. Turnover or attrition then affects the efficiency and productivity of your business, which ultimately impacts profit. Recruitment agencies have large pools of data and can help you find the best talent.
3) Keep up with the competition
Small companies and start-ups usually do not have the same resources as their larger counterparts. But they can compete better if they outsource their recruiting process. A recruitment service provider can swiftly and efficiently find best candidates to help your small business build its key staff and keep up with larger companies with more resources.
4) Enhanced employment brand
The employment brand is essentially the identity of the company as far as hiring is concerned. When every other aspect of the recruiting process is in place and running smoothly, the employment brand naturally improves. If your candidate quality improves, that only looks good to other potential candidates for your company.
5) Advantage of scalability
Companies experiencing rapid growth or seasonal spikes that make it difficult to meet recruiting needs. That is why they often outsource recruiting process to better control fluctuating recruiting activity's impact on their business. One of the amazing benefits of recruitment process outsourcing is having a recruiting process in place that can scale up or down at any time, depending on your requirements.
Conclusion:
Recruitment process outsourcing comes across as a welcomed option in today's business scenario where companies, especially SMEs struggle to focus on their core business activities while trying to add the best talent to their teams. A professional recruitment process outsourcing service provider can manage a wide portion of the hiring process, from candidate sourcing, to the on-boarding of the new hire. Archsys Solutions is a reliable recruitment agency, trusted by several big and small companies in India.
Archsys is a consulting firm founded in 2011 when infrastructure SMEs and architects pooled their resources together in order to be able to hire the brightest minds from the infrastructure market. Archsys has built up its reputation by finding and providing desired quality candidates that large enterprise companies require. From Program Management to Help Desk Analysts, they are able to recruit the best talent from any field.
Corp Global, Innoserve, Sigma HR Solutions, and Corporate Care are few other reputed recruitment process outsourcing service providers in India. Sigma HR Solutions has been offering excellent results to several industrial verticals including travel & tourism, construction, engineering, telecom, infrastructure development, agriculture, banking & finance, education/ training, KPO, IT/ Call Centre/ BPO, livestock, and office administration.
Image source:sowelo.eu
Connect with Service Provider
Get connected within 24 hours to pre-screened, trustworthy and small business friendly service providers for Services in top Indian cities