Image courtesy:zinghr.com.au
Introduction of the service
Million things to attend and my HR dept. is the messiest one to handle…
My business productivity has affected and with that revenue has taken a steep troll…tried correcting end number of times but there is one or the other problems coming up taking my most of the time.
Some suggest outsourcing HR, some suggest to upgrade my HR department by recruiting more professionals …the list of suggestion is endless. I am not so keen to hire manpower; thinking to get an automated system.
The additional expenditure incurred for establishing and running HR department has haywire my balanced company expenditures. And it seems implementing HRMS is the most sensible idea.
In this competitive business world, achieving the business goals for a business organization is becoming quite difficult, but it is easy when it uses HRMS solutions that help them take control of HR data and automate key processes.
Features of HRMS
HRMS modules can assist with:
Managing payroll
Recruitment and onboarding
Gathering, storing, and accessing employee information
Keeping attendance records and tracking absenteeism
Performance evaluation
Benefits administration
Learning management
Employee self-service
Employee scheduling
Analytics and informed decision making
Image source:awapal.com
It is a software application that combines many human resources functions, including benefits administration, payroll, recruiting and training, and performance analysis and review into one package.
Request for Quote   
Image source:socintel360.com
Any organization that needs to keep track of a larger number of employees than they can handle with paper records or spreadsheets may be in need of a HR software application. Typically say, companies with greater than 30 active employees probably need to at least start looking into what is available within the HR software market.
Request for Quote   
Image source:slideshare.net
Image source:essmatrix.com
HRIS as a system used by human resources departments to track employees and information about them
An HRIS is often a database system or a series of inter-related databases
HRMS as a software application that combines many human resources functions, including benefits administration, payroll, recruiting and training, and performance analysis and review into one package
HRMS software is more comprehensive than HRIS software.
Request for Quote   
Image source:netx-tech.com
Manage Employees effectively
Fast payroll processing
Improved access to information
Accurate statutory reports
Helps in Appraisal
Reduce redundant data entry and processes
Establish uniform processes that are based on recognized best business practices
Improved employee satisfaction
Request for Quote   
Image courtesy: prosci.com
Yes, as a mandatory step in the implementation methodology, HRMS service provider provides training to your employees.
If a trained employee leaves you, and you hire a new person, they even train your new employee and educate him how to use the system effectively for your business objectives.

They also have developed training videos where functionality and modules are explained in details; such videos are very well accepted and appreciated.
Request for Quote   
Image courtesy:hypercision.com
It is helps to provide on-time, on target support to our all customers irrespective of where their branches or offices are located.
HRMS Service provider's professionals can connect on your server on real time for any kind of support required or maintenance.
They offer annual maintenance programs that include technical support for your HRMS system
They also provide technical support on an individual incident basis.
HRMS service provider's technical support staff is available to assist you with questions throughout the day, either by telephone or electronically.
Request for Quote   
Image courtesy: hrplug.com
Depending on the type of HRMS software you choose for your organization, the cost varies. The software cost anything ranging from INR.15000/- . The type of HRMS also depends on the vendor you choose to buy from. If it is from "Big name" it is naturally to be costly.
However, there are outsourcing HRMS software service providers who can tailor made software for you.
Request for Quote   
Featured Vendors
Interbiz Solutions LLP
Interbiz International Private Ltd., is a leader in providing solutions across the gamut of HRMS solutions. Our products have been consistently serving our customer's needs effectively for over 15 years. Over 600 clients across top 20 industry verticals have view more
Get Free Quotes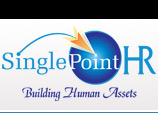 Single Point HR Solutions
Single Point HR Solutions Pvt. Ltd. came into existence in the year 2000 with the mission of "BUILDING HUMAN ASSETS" & to provide "END TO END" HR solutions.It's been serving the top clients from past 15 years as view more
Get Free Quotes
Greytip Software
Greytip Software is an organisation that helps to simplify the HR and Payroll solution of any organisation which has 5+ employees. Payroll on Cloud and HRMS are the main services this company provides to enable the HR department to use view more
Get Free Quotes
How can we help you?
At SMEJOINUP.com our job is to understand your service requirements in detail with the budget,location preference of vendor and time convenience for you to connect with the shortlisted vendors.
You will not have to discuss the same thing with multiple vendors . Instead you only explain your requirements to the Relationship Manager @ SMEJOINUP and get connected at your convenient time to relevant vendors.
Please fill in as much details as possible to get the right matching vendor
Step 1: Fill in your requirements
Step 2: Our Relationship Manager understands the requirements in detail over a call
Step 3: We connect you to the most relevant vendor at your convenient time
Step 4: If you are not satisfied with the vendor , we connect you to more vendors